It has been well over a year since I did a blog post. A large part of this was due to moving house – all the figures got packed away. Then the move got delayed two months. The new house had a room to be converted which then had to stop because of lockdown. So…… some months later I have finally taken possession.
I have set the table up with a possible WW2 game; a long hard fight through a French village. Whether I actually get to play this solo – well who knows ! But it is about time I played a game !
First the painting room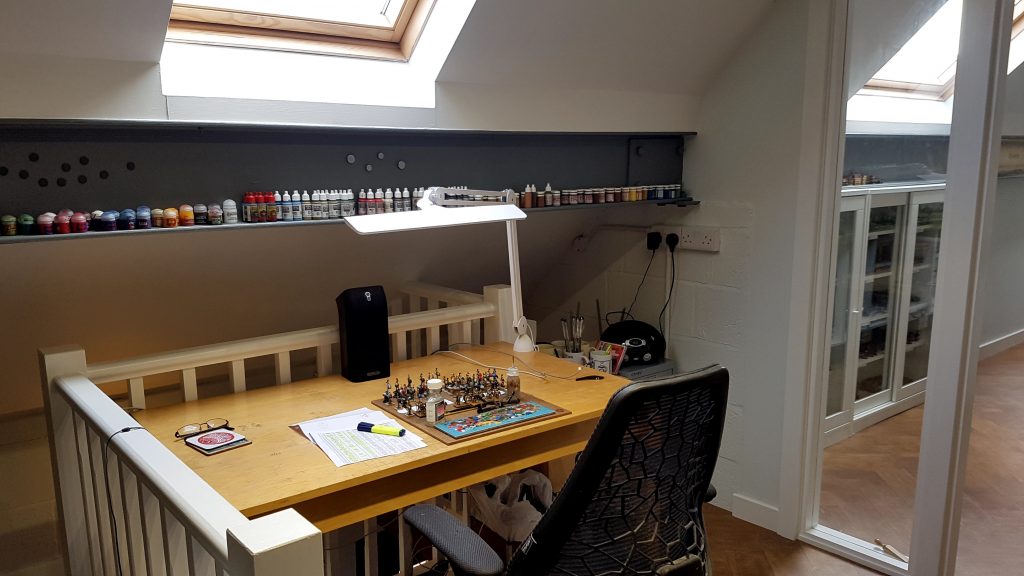 The main games room. Two 6′ tables that can push together for 12′ goodness.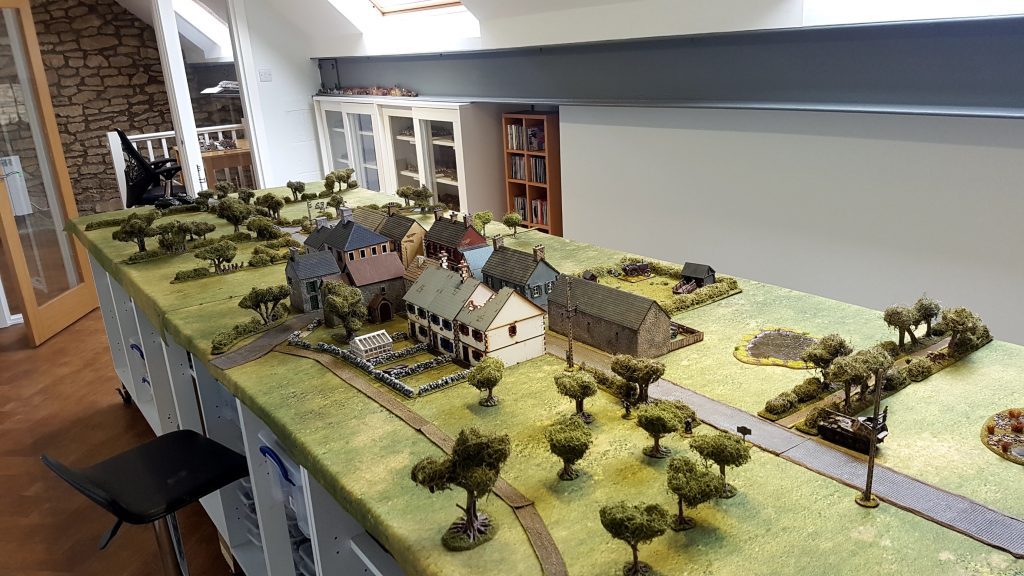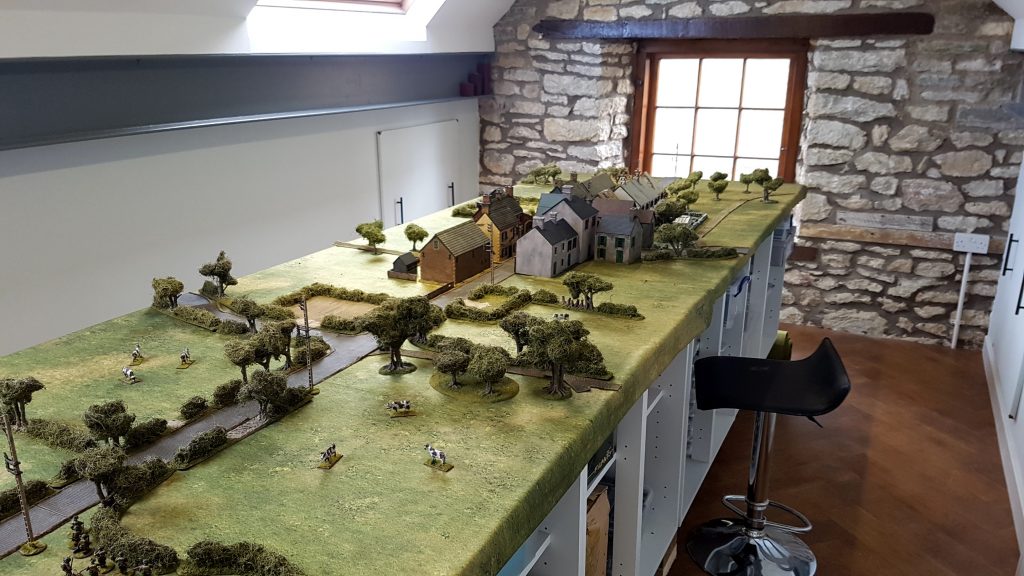 Kitchen units as the table base mean lots of storage space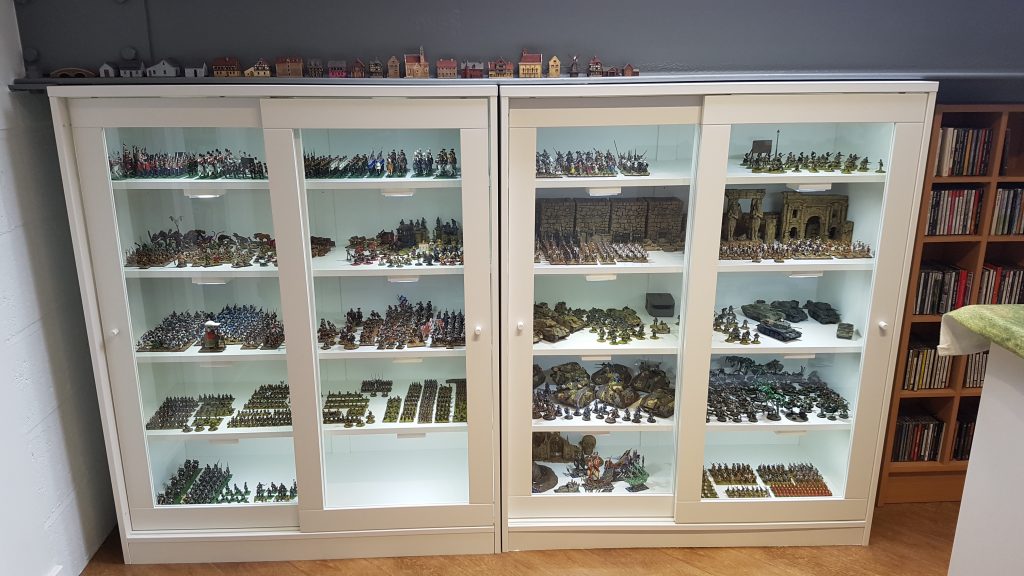 The shelves in close-up
And this is the downstairs drilling, spraying and generally messy work room