The forces of Britain and Russia clashed in their first major battle on May 29th 1895. As outlined in an earlier post the Russian force had been attempting to cross the River Tweed at  Coldstream. A small British brigade was despatched to prevent the enemy crossing by delaying them long enough to allow engineers to blow the bridge. The British arrived only an hour before the Tsarists and managed to deploy 2 battalions and some skirmishers north of the bridge while the sappers quickly went about their work.
Overhead view of the battlefield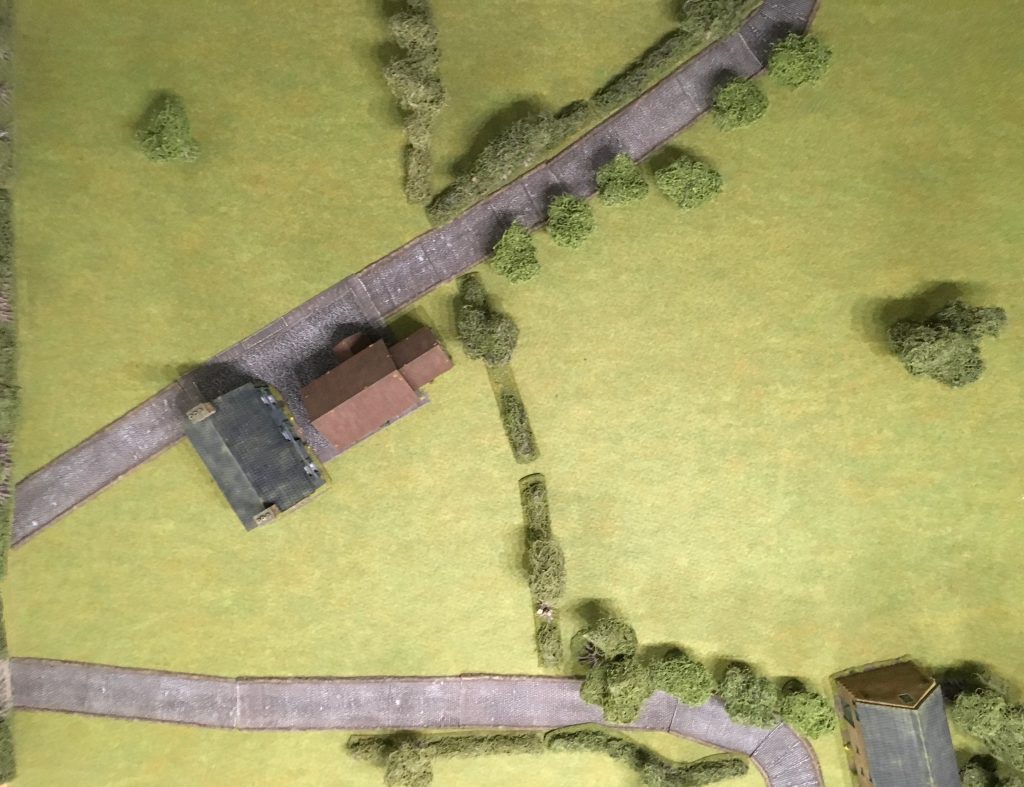 The Battle
The British commander – Sir William Hullough-Carsting – deployed the Green Howards and the Coldstream Guards behind the hedge line on the Northern bank of the river. A company of the Rifle Brigade was sent to provide enfilade fire against any units assaulting the regular battalions.
The Russian hordes began to come into view advancing fearlessly towards the British line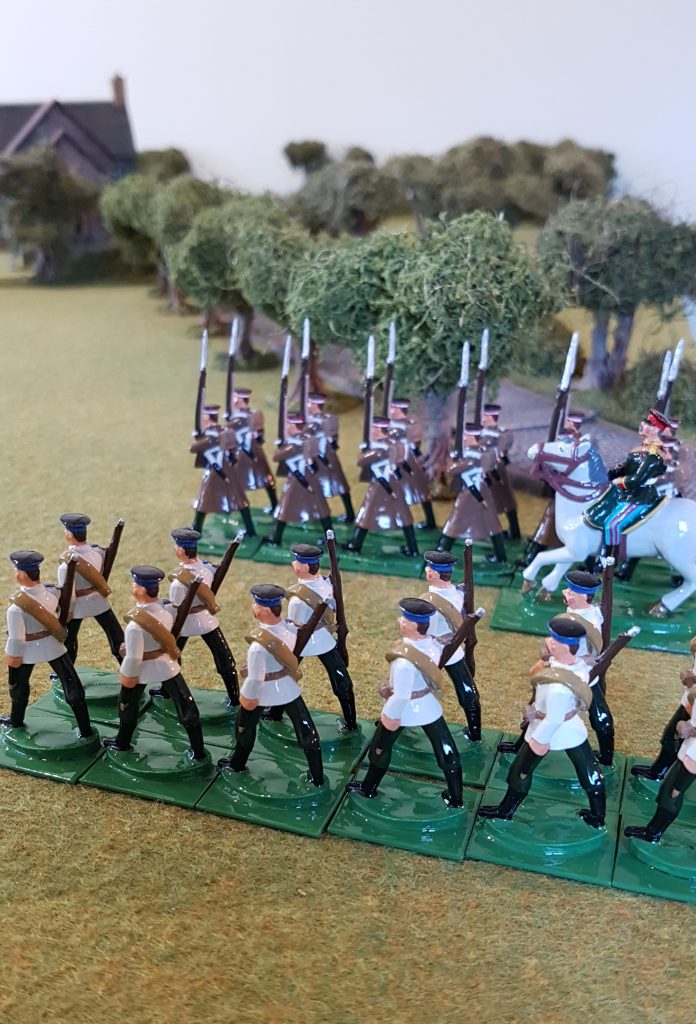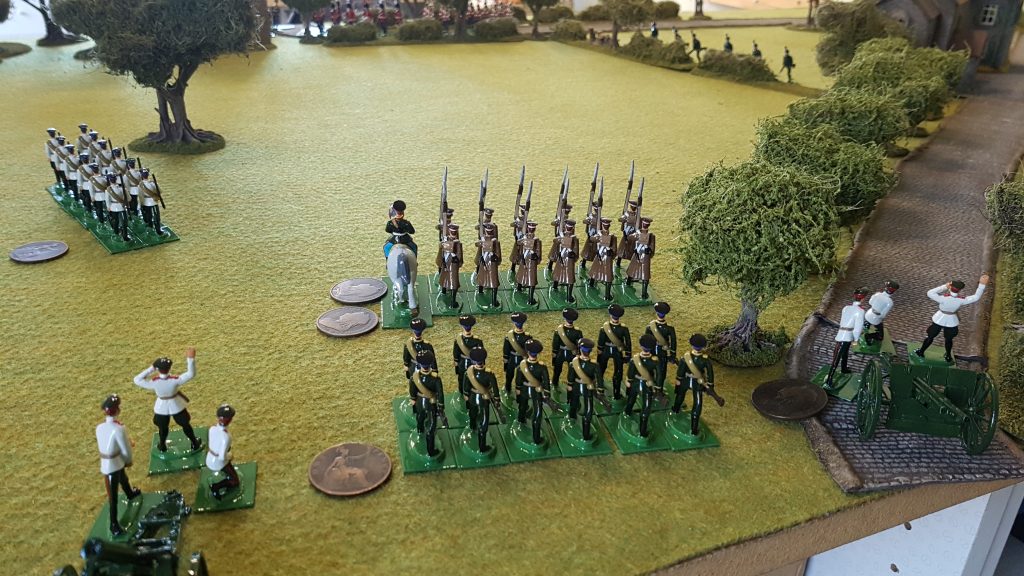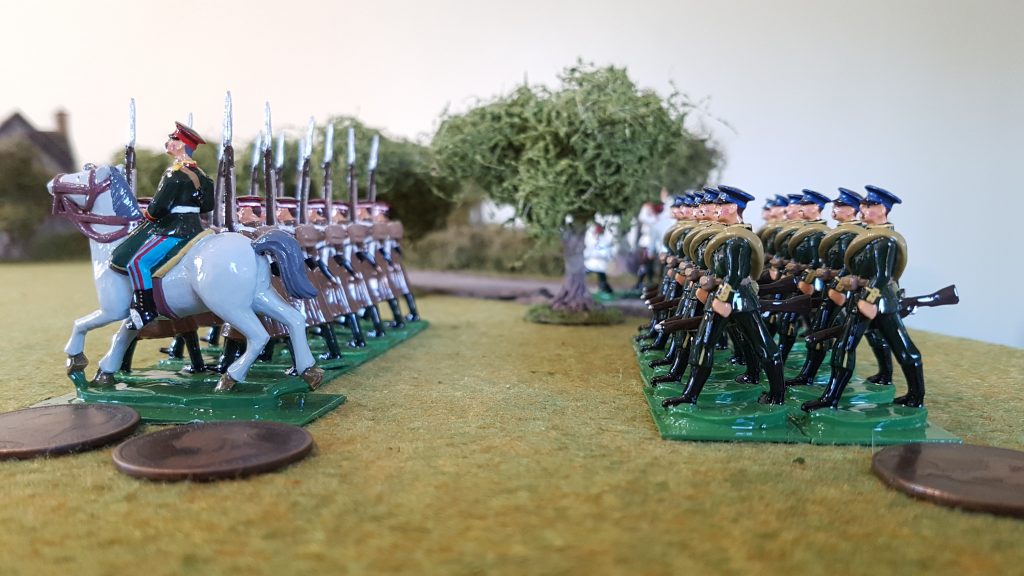 The Royal Horse Artillery arrive and commence firing on the Russian line while the Rifle Brigade pepper their right flank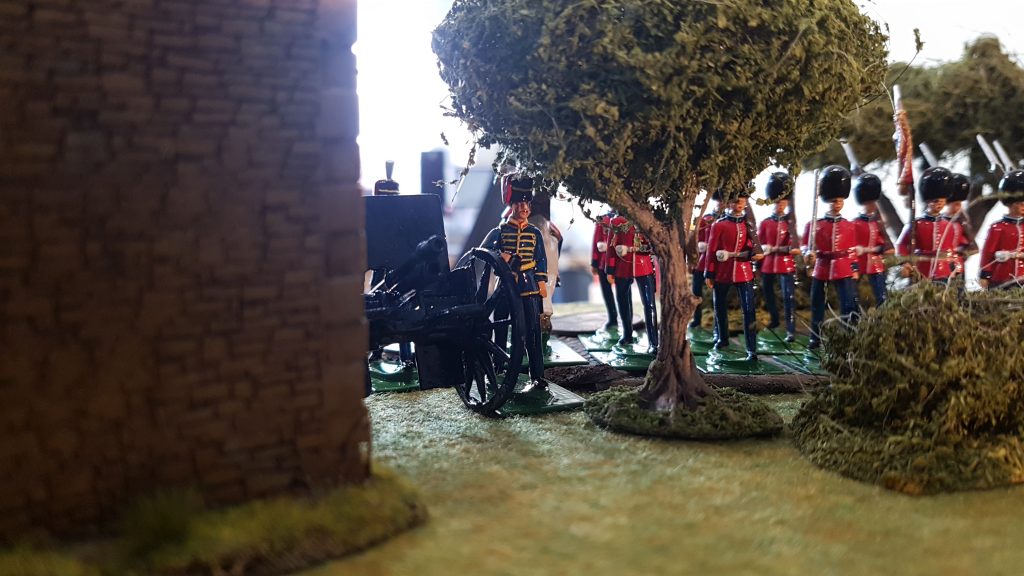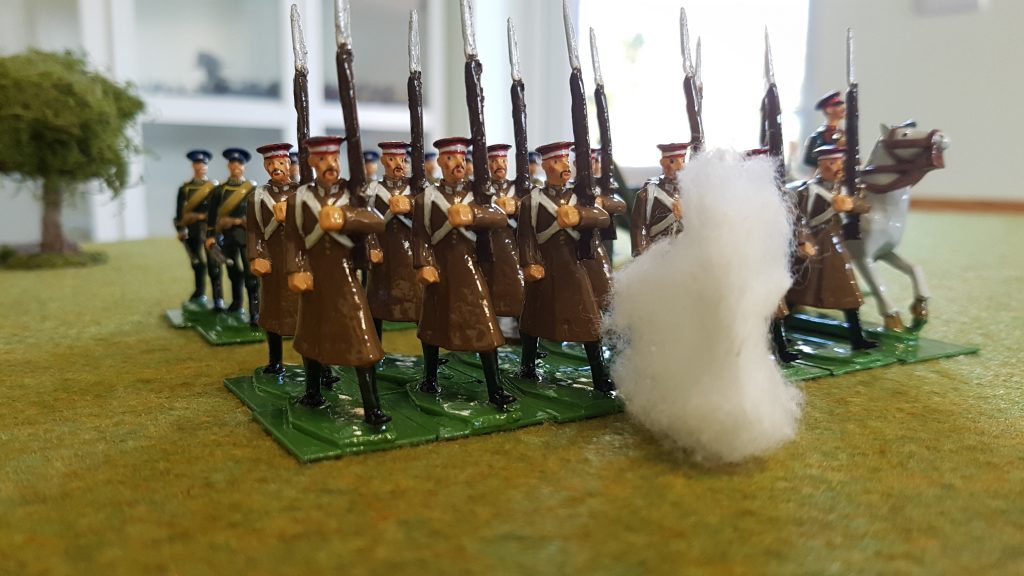 Undeterred, the Tsarist infantry – reinforced by the Guards regiments – plough forward, now supported by Cossack cavalry emerge on the field from plundering Coldstream village to the west
As the Russian columns close on the British line the Guards and the Green Howards unleash a withering volley, devastating their ranks. The 43rd Regt. falter and then flee despite the exhorations of Count Soldatik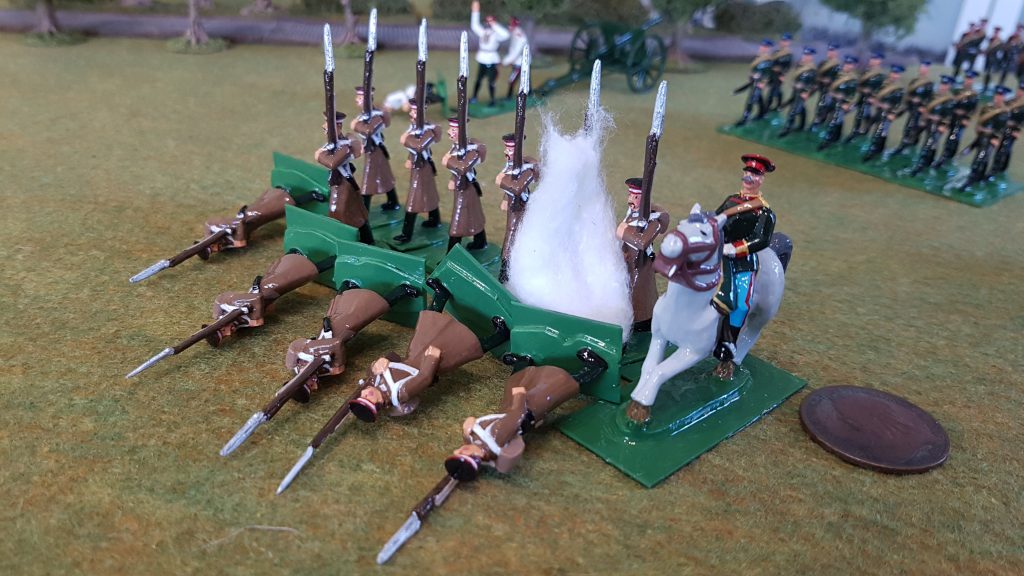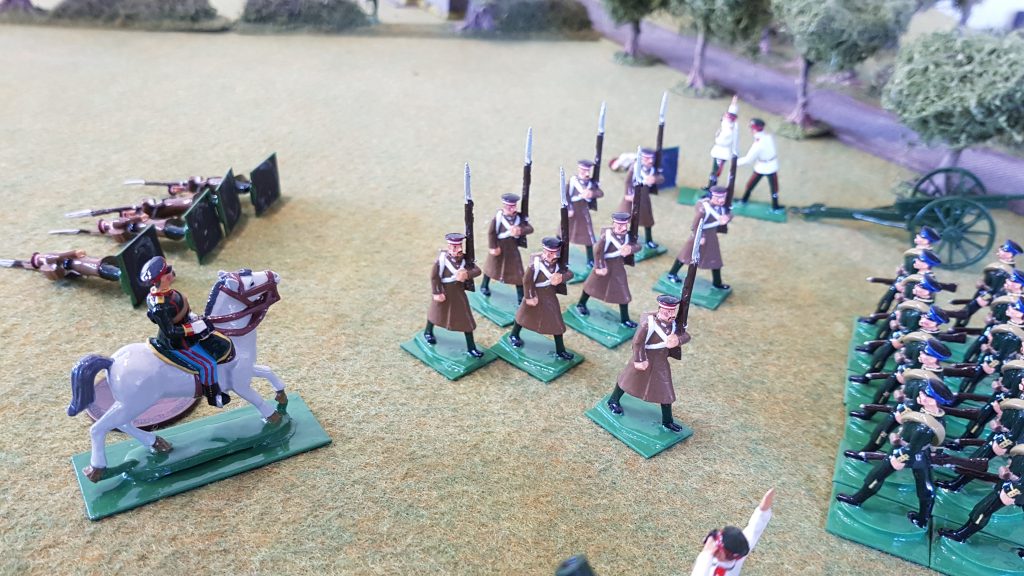 Undeterred the Russian Commander rides to lead the 2nd Guards Regiment into the gap to continue the assault
The training and accuracy of the British line gives them hope, but still the bridge is undamaged and there seems no end to the lines of Russian soldiers emerging over the horizon.
Part 2 coming soon…….