I got a very nice Marder III Ausf. M for Fathers Day. One of my favourite AFVs but I've never owned one before. This model is made from resin with some metal parts (notably the gun) and is nicely cast though with a few rough details (between the wheels and in the compartment).  The best bit about it is obviously the rivets – they look very aesthetically appealing.
I chose to paint it up in a colour scheme that was provided for the Tamiya 1/48 model and apparently based on this photo showing a Marder III of the 346th Tank Destroyer Battalion, 346th Infantry Division that was captured by Canadian forces in the Netherlands in 1945. A bit of research showed that the 346th also fought in Normandy so that it was perfect for incorporation into my Chain of Command forces. Whether it had this particular camouflage scheme in Normandy – who knows ? However I wanted to try my hand at something different to the normal Ambush pattern and see if I could improve my airbrush skills at the same time – and this definitely proved a challenge!.
I tried a number of masking techniques but struggled to make them work so in the end went for freehand airbrushing using a 50/50 mix of Tamiya paint/Tamiya thinner at a low pressure (7-10 PSI) and getting really really close with the airbrush. Oh and a lot of practice before I dared to try the actual model
I've been providing updates over the last few weeks on twitter (@GoatMajor) and have included below a selection of some of the work in progress pictures.
Finished Model Marder III Ausf. M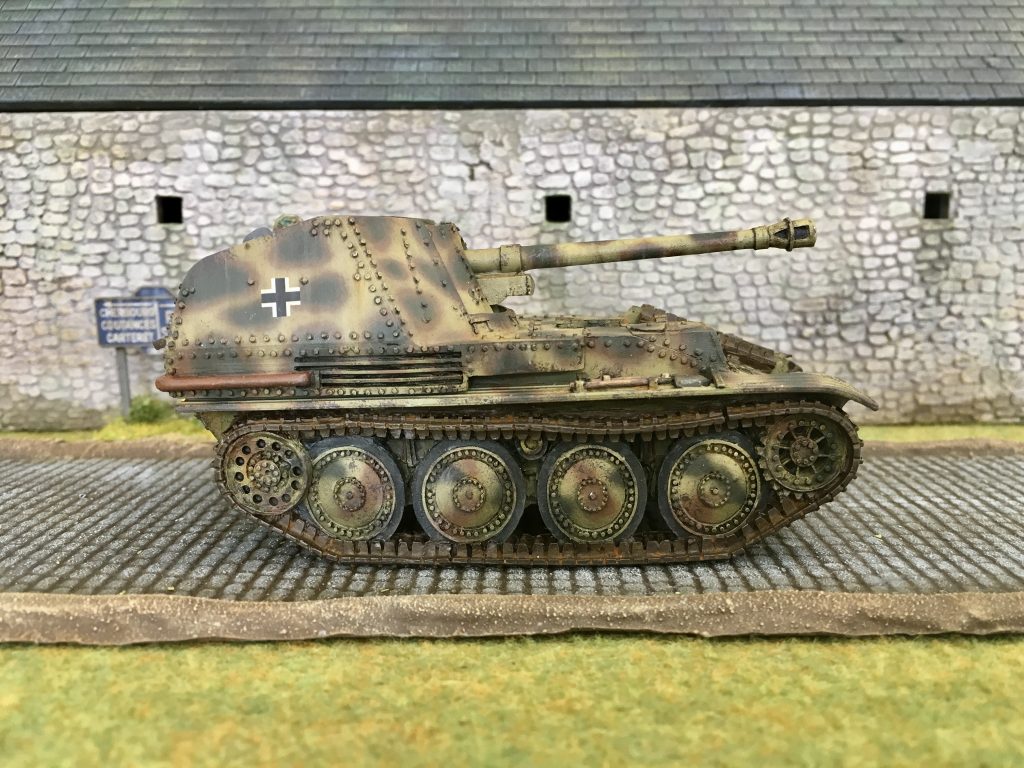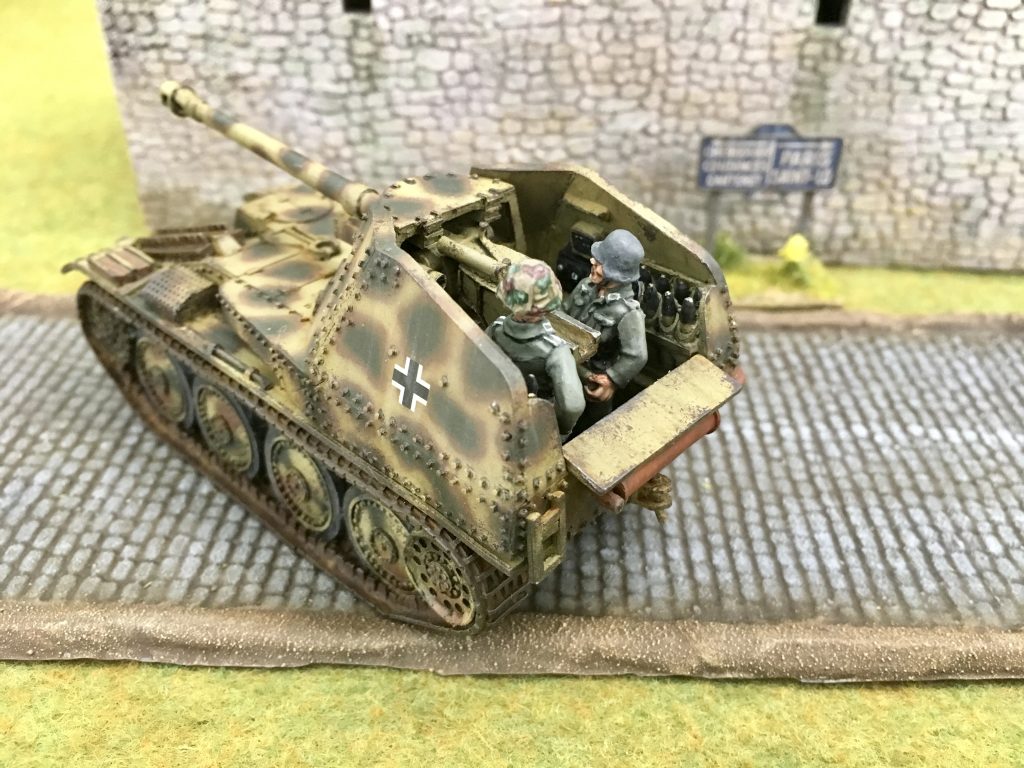 Work In Progress Pictures