Perilous Albion
The Great Crisis of 1895
Perilous Albion is the campaign setting for my toy soldier project. The story is set against the backdrop of a fictional invasion of Great Britain by Russia and France in 1895 inspired by the plethora of invasion literature stories that became so popular at the turn of the 20th Century.
The figures used will be 42mm old-style toy soldiers, primarily from the Shiny Toy Soldier, Little Britons and Irregular Miniatures ranges. My intention is to paint these up in classic Britains style – gloss varnish,  rosy cheeks and no shading!
The plan is to use the rules and scenarios by Neil Thomas in his excellent little book One-Hour Wargames. The rules are quite simple, have an element of period flavour but I think also capture a lot of the original spirit of wargaming in the classic style. I will be making some small amendments to add my own campaign flavour – obviously needing rules for Cossacks! I'll add my thoughts on these additions in a future blog post.
This page will contain links to the historical background to the campaign painting progress, rules thoughts and hopefully photographic records of battles as they are fought.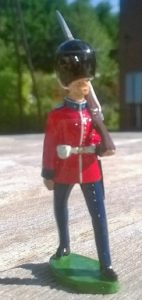 History of the Crisis

In early 1895 the British India Office received increasingly frequent reports of Russian troop mobilisation and movements to the north ...
Read More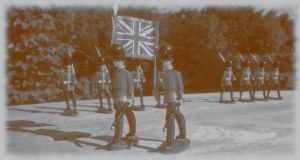 When Wilhelm II became Kaiser of Germany in 1888 it was a surprise to most that he formed such a ...
Read More
Project Progress Updates
During late May the British 1st Army Corps continued to march North from York to urgently relieve the garrison at ...
Read More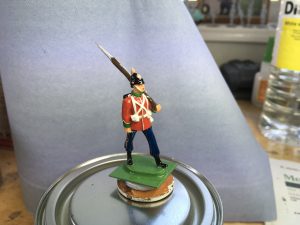 This is an infantryman of the Green Howard's. Part of the First Army Corps that mustered at York to resist ...
Read More